Brooke Transportation Training Solutions (BTTS) is the leading freight broker and freight broker agent training company in the United States.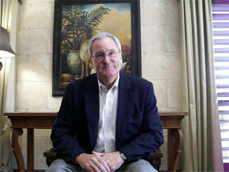 Jeff Roach, a multimillion-dollar freight broker, founded the Dallas/Fort Worth based company.
He and his team teach what they've learned over the last few decades as successful business professionals. Jeff's desire is to impact the industry one student at a time. His passion is to help others get what they want in life through education, encouragement and faith.
Jeff's business, lovingly named after his oldest daughter, started humbly in his garage. The company has grown quickly through integrity and hard work. Over the years he has become affiliated with complimentary industry leaders. These affiliations are key in the success of the freight brokers he trains.
Jeff and his other trainers have just written an online version of his freight broker-training course. Gatlin Education, the leading online education provider, is marketing this course through their 1700+ universities and other education institutions. Read more about our online course.
Check out the instructors' backgrounds.
In addition to this training company Jeff Roach has a transportation consulting group, speakers bureau and a working freight brokerage affiliation.
The sky is the limit with Brooke.